Grand Rapids, Mich. (June 15, 2022) – Legacy Trust, the largest private trust bank headquartered in Grand Rapids, is pleased to announce the appointment of Lynn Jekkals to its Board of Directors. Ms. Jekkals replaces banking icon and civic leader, Bonnie K. Miller, who stepped down from her board position on June 2, 2022 after 18 years of service.
"We're extremely pleased to have Lynn join our Board," said Tracey Hornbeck, President and CEO of Legacy Trust. "Lynn's risk and insurance knowledge, business acumen, energy and community service will further our overall reach and impact."
Ms. Jekkals has worked in a variety of roles at Aon over the past 30 years but is currently the Central Region Leader overseeing offices in six states including Michigan. Prior to this, she served as Managing Director of the company's Grand Rapids office, providing day-to-day leadership to clients and colleagues. Her areas of expertise include risk reduction strategies, insurance solutions for M&A transactions and property-casualty solutions in several major industries. She was named Risk and Insurance Power Broker of the Year for the Retail Industry in 2013 and 2014.
"I'm honored to join so many successful business and community leaders on the Board at Legacy Trust," said Ms. Jekkals. "Legacy is a firm that not only delivers outstanding professional services in the wealth management and estate planning areas and they are also committed to being a great community steward. Their business and community values mirror my own."
Legacy Trust is an independent, locally owned, Michigan-chartered bank that was founded in 2004. Its experienced staff specializes in providing investment and wealth management services to individuals, families, foundations and nonprofits in the region. It has been recognized multiple times as one of the Best and Brightest Companies to Work for in West Michigan.
"Lynn is an impressive leader and we are excited to add her talents and perspective to our Board," said Steve Heacock, Chair of the Legacy Trust Board. "We are also very thankful for all of the contributions that Bonnie Miller has made to Legacy Trust over the years. She has been a trusted colleague and advisor from the earliest days of the firm."
Ms. Jekkals was elected to the Board on June 2nd. As part of her Board responsibilities, she will also serve on the Legacy Trust Audit Committee.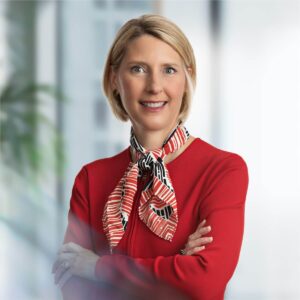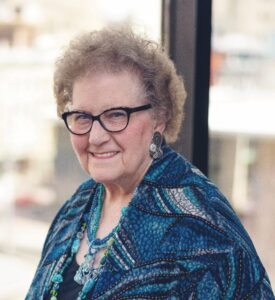 Lynn Jekkals                                                           Bonnie Miller